Mannington's Free Sample Program
With Mannington's new and exciting sample program, you can easily order free samples for your customers! Learn more about the program and how to use it below:


Key Features
Oversized samples: Samples were increased in size! ADURA®, Hardwood and Laminate samples are now the plank width x 12" and all Vinyl Sheet samples are 12" x 18".

Free samples: Order up to 5 free samples for any customer.

Free shipping: Shipping is free and samples will arrive within 5-7 business days.

Help close sales: This can particularly help close sales with the ADURA® Selling Solution. If a customer wants to order ADURA®Rigid, but the display sample is in another construction, you can order the correct sample to increase customer confidence.

Repeat customer visits: If you'd like the customer to return to your store, simply have the sample delivered there so you can have repeat interactions with the customer.
How to Order Free Samples
How to Order Free Samples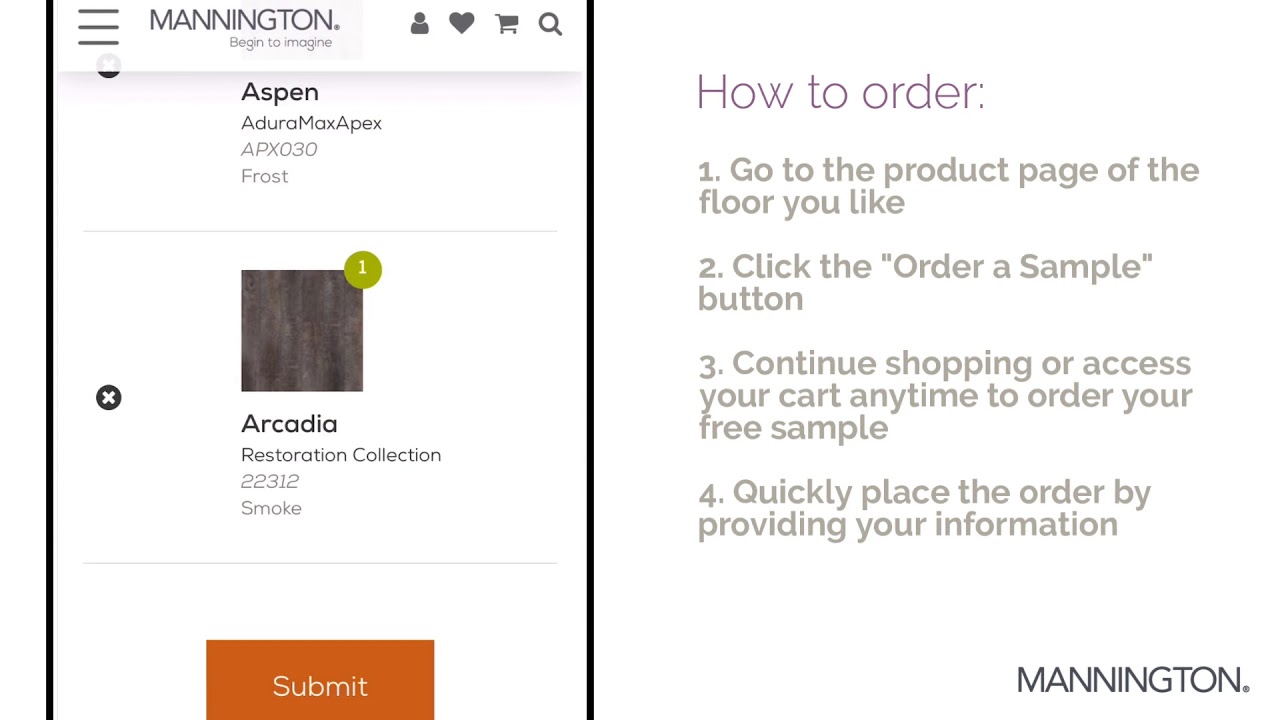 How to Order Free Samples