Take the Quarter Test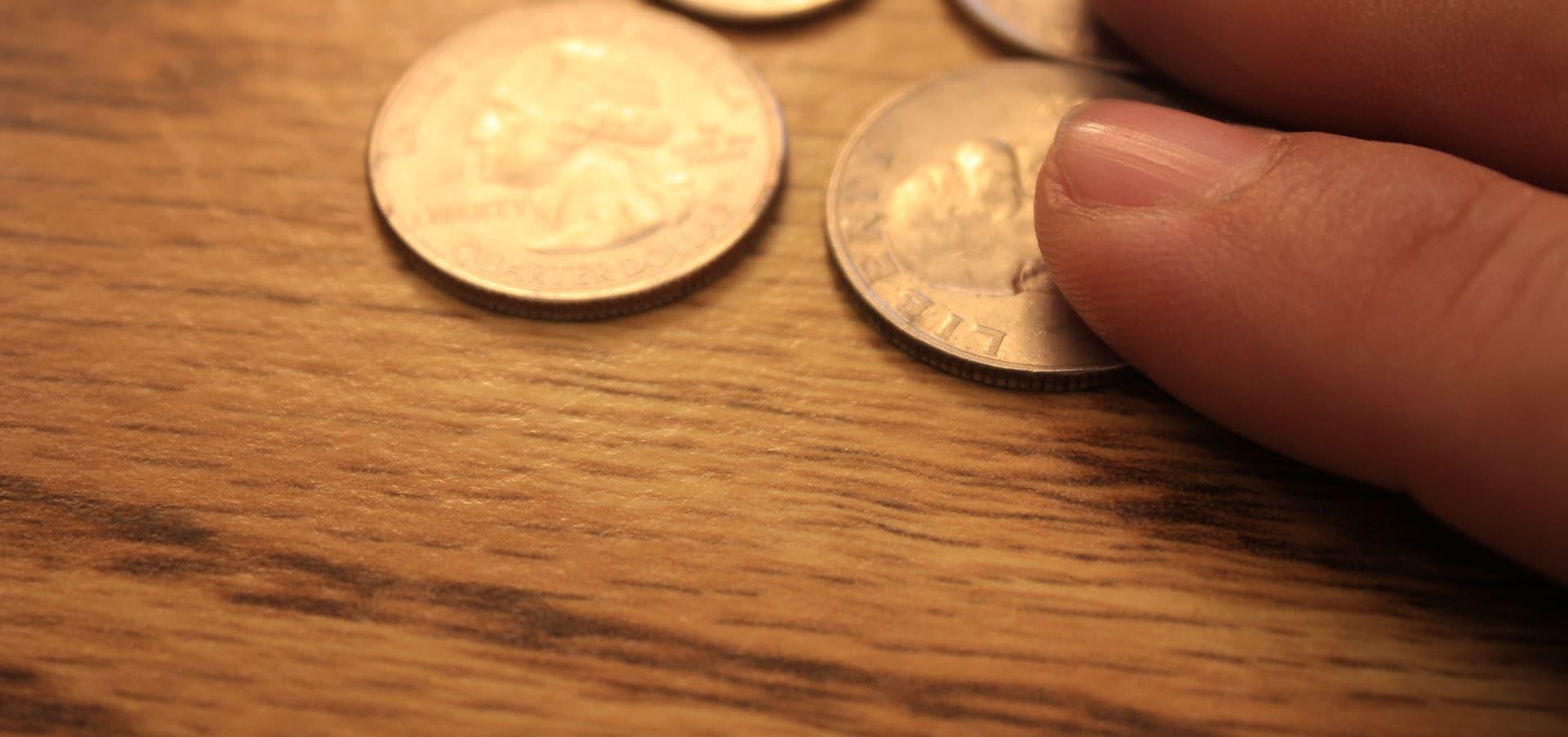 Almost all Mannington floors have our premium and industry leading scratch resistant wearlayer called ScratchResist®. ScratchResist® helps to reduce scratches from everyday wear and tear on your floor. To prove how well our floors hold up to scratches, take the Quarter Test!

1.) Gather your supplies: a Mannington flooring sample and a Quarter.
2.) Rub the edge of the quarter over the surface of the floor to simulate the wear and tear that happens to the floor over time. Don't be bashful, go ahead and really put some effort into it.
3.) Wipe the floor to remove the residue. All that's left on the Mannington floor with ScratchResist® is the residue from the edge of the quarter. The ScratchResist® wearlayer has actually rubbed the ridges off of the quarter while protecting the floor.